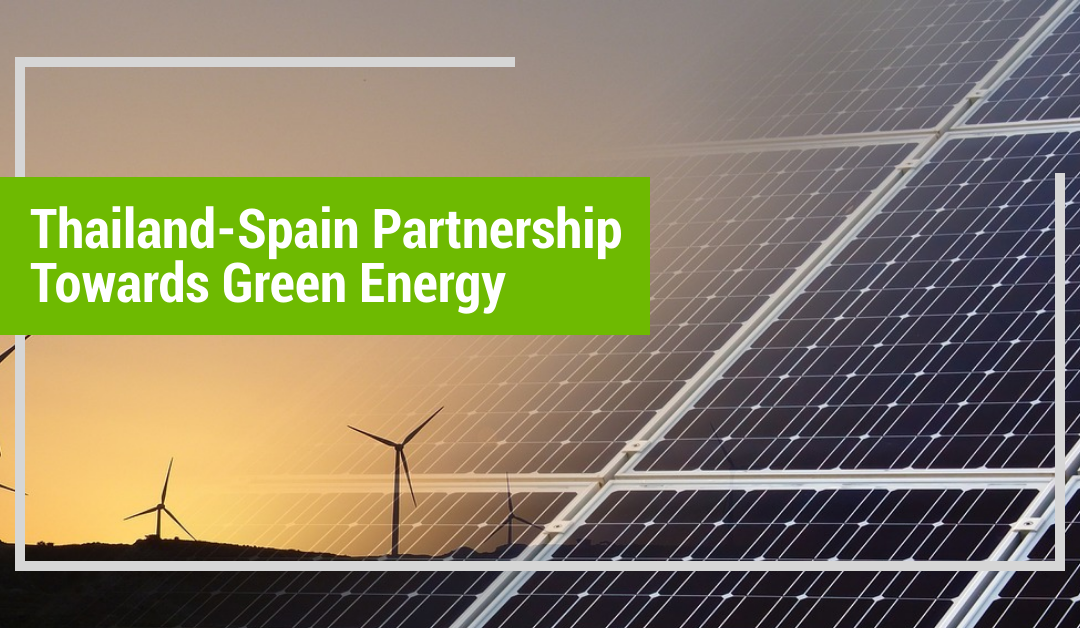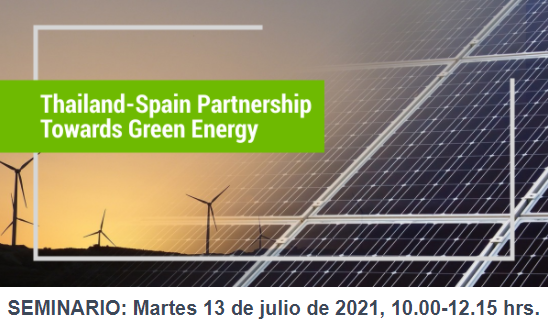 On 13 July, the Royal Thai Embassy to Spain, the Centre for the Development of Industrial Technology (CDTI) and ASEMPEA will hold a hybrid seminar focused on the renewable energy sector. Through this event, the Thai Government will present its BIO- CIRCULAR – GREEN model, through which it seeks to develop these energies and help to promote a more sustainable growth model.
The Thai government has set itself the target of reducing its greenhouse gas emissions by 20 to 25 % by 2030 and, in order to achieve this goal, it offers great opportunities through a wide range of renewable energies, such as solar, wind and biomass, as did the Spanish Government in the same field.
The purpose of this event is to show potential investors the opportunities that both countries, Thailand and Spain, offer in the field of green energies, and, at the same time, promote relations between the two countries. The seminar will be attended by the Ambassador of Thailand to Spain, H.E. Ms. Phantipha Iamsudha Ekarohit, and the Ambassador of Spain to Thailand, H.E. Mr. Emilio de Miguel Calabia, as well as senior officials of the Thai Government and leading entities of the renewable energy sector in both Spain and Thailand.
In order to join the seminar please register through the following form: https://www.asempea.com/seminar-thailand-spain-partnership-towards-green-energy/?lang=en