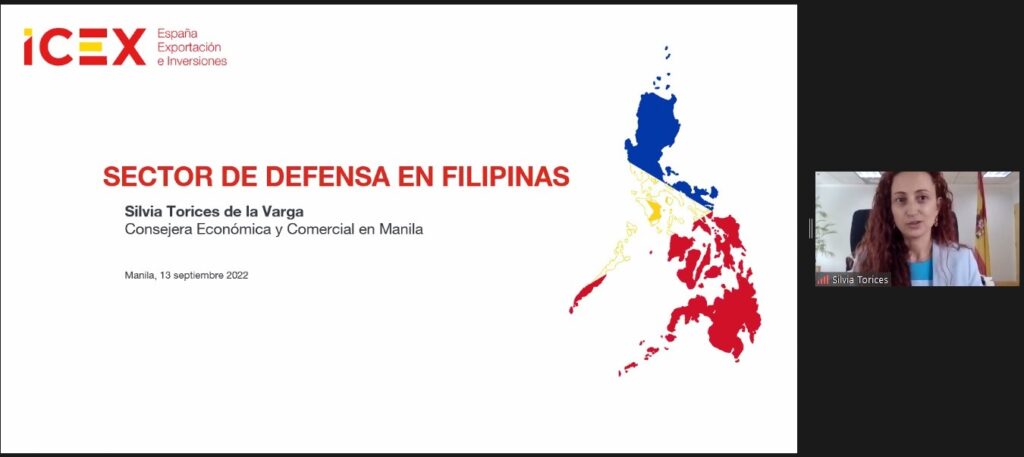 Last Tuesday, 13 September, we had the opportunity to learn first-hand about the opportunities presented by the defence sector in the Philippines from Silvia Torices de la Varga and the Defence Attaché in the Philippines, Singapore and Vietnam, Colonel Javier Martín. The event was organised in collaboration with the Spanish Chamber of Commerce in the Philippines – La Cámara.
The seminar also counted with the experience of two Spanish companies in the field: ARQUIMEA ADS and Indra.
The Department of National Defence (DND) is the executive department of the Philippine Government responsible for the protection against external and internal threats to the peace and security of the country. The Armed Forces of the Philippines are undergoing a Modernisation Programme, is expected to take 15 years to complete. This project started in 2012 and will continue until 2027 under Republic Act (RA) 10349 or Revised Armed Forces Modernisation Programme.