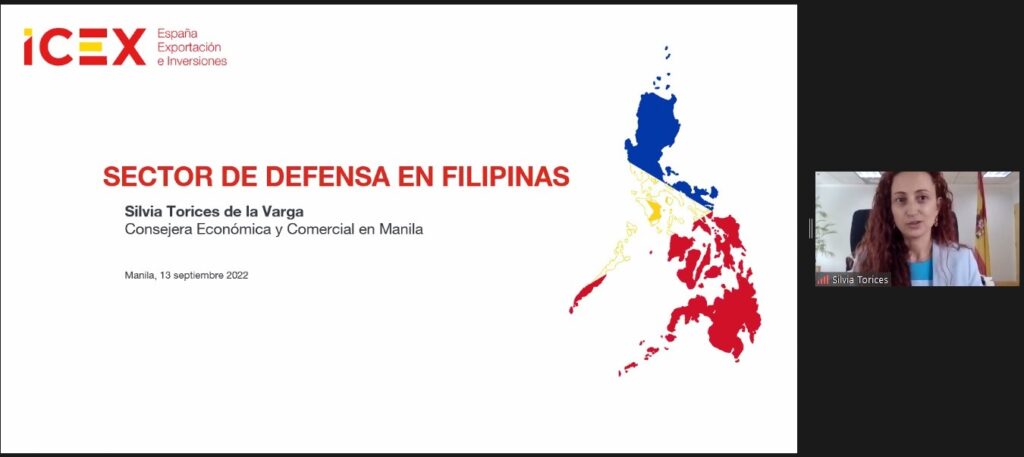 Esta mañana hemos tenido ocasión de conocer de primera mano las oportunidades que presenta el sector de defensa en Filipinas de la mano de Silvia Torices de la Varga y el Agregado de Defensa en Filipinas, Singapur y Vietnam, Coronel Javier Martín. Una jornada organizada en colaboración con la Spanish Chamber of Commerce in the Philippines – La Cámara.
En el evento también contó con la experiencia de dos empresas españolas en la zona ARQUIMEA ADS e Indra.
El Departamento de Defensa Nacional (DND) es el departamento ejecutivo del Gobierno filipino responsable de la protección contra las amenazas externas e internas a la paz y la seguridad del país. Las Fuerzas Armadas de Filipinas están sometidas a un Programa de Modernización, cuya duración está prevista para 15 años. Este proyecto comenzó en 2012 y continuará hasta 2027 en virtud de la Ley de la República (RA) 10349 o Programa Revisado de Modernización de las Fuerzas Armadas.