Thailand
POPULATION: 68,863,514 inhabitants
CAPITAL: Bangkok
AREA: 513,120 km2
OFFICIAL LANGUAGE: Thai
RELIGION: Buddhism
CURRENCY: Baht (THB)
GDP PER CAPITA: USD 5,640
FORM OF GOVERNMENT: Constitutional Monarchy
Facts and Figures
in Thailand
Read More
Tin, natural gas, tungsten, gypsum, lignite, limestone and zinc.
Fish, sugar cane, rice, corn and coconut.
Rubber, cotton, tobacco and coffee.
Cattle and swine, buffalo and poultry.
Cement, textiles, mining, electronic products and tourism.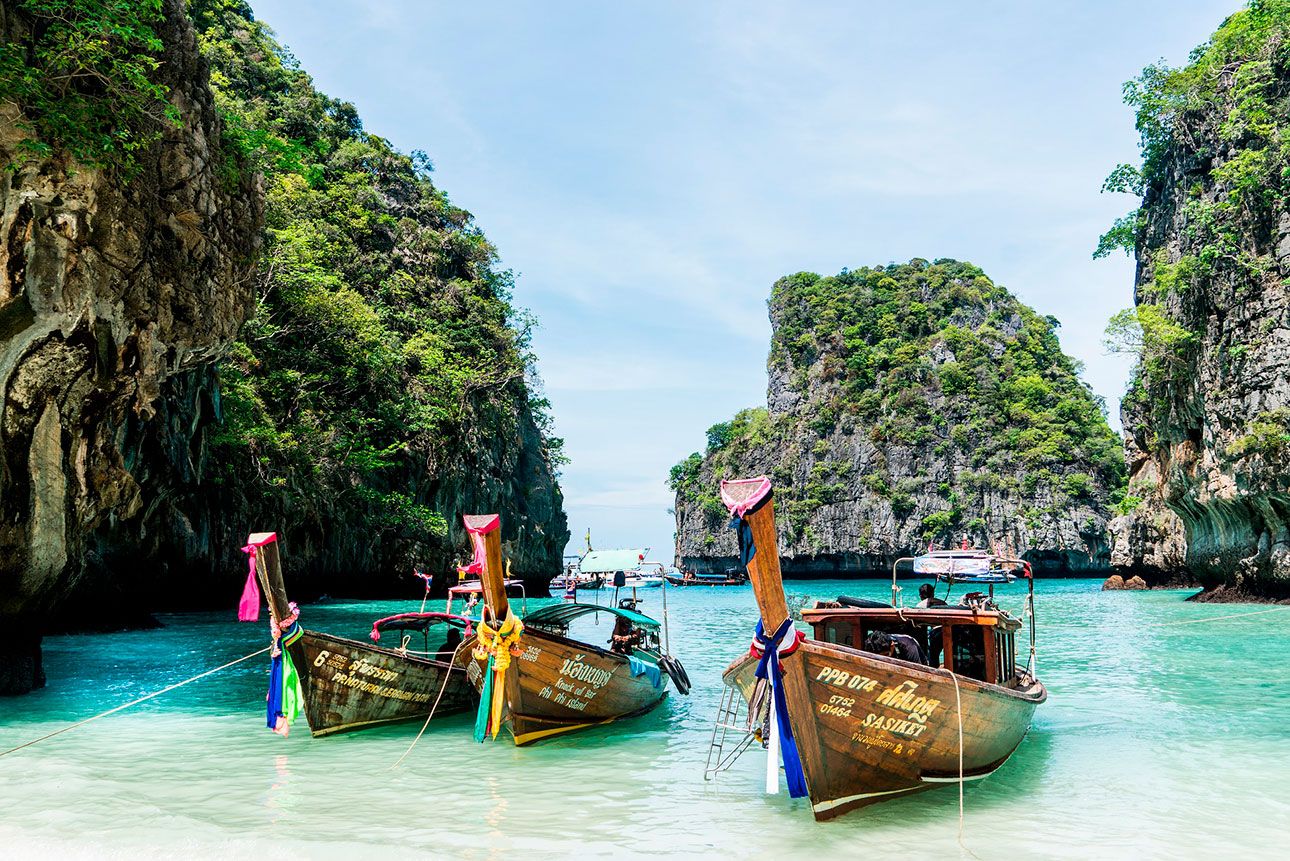 Read More
Automotive components.
Agribusiness.
Biotechnology.
Electronic components.
Renewable Energies (solar, wind, biomass and biodiesel).
Rubber industry.
Tourism.
Textile and jewellery making.
Infrastructures.
Transport.
Environment, water and waste treatment.
Read More
MAIN EXPORTED GOODS:
Computers.
Motor vehicles.
Integrated circuits.
Machinery.
Gold.
MAIN EXPORT DESTINATIONS:
United States.
China.
Japan.
Australia.
Hong Kong.
Read More
MAIN IMPORTED GOODS:
Raw Oil.
Integrated circuits.
Spare parts.
Gold.
Oil Gas.
MAIN COUNTRIES OF ORIGIN OF IMPORTED GOODS :
China.
Japan.
United States.
Malaysia.
South Korea.