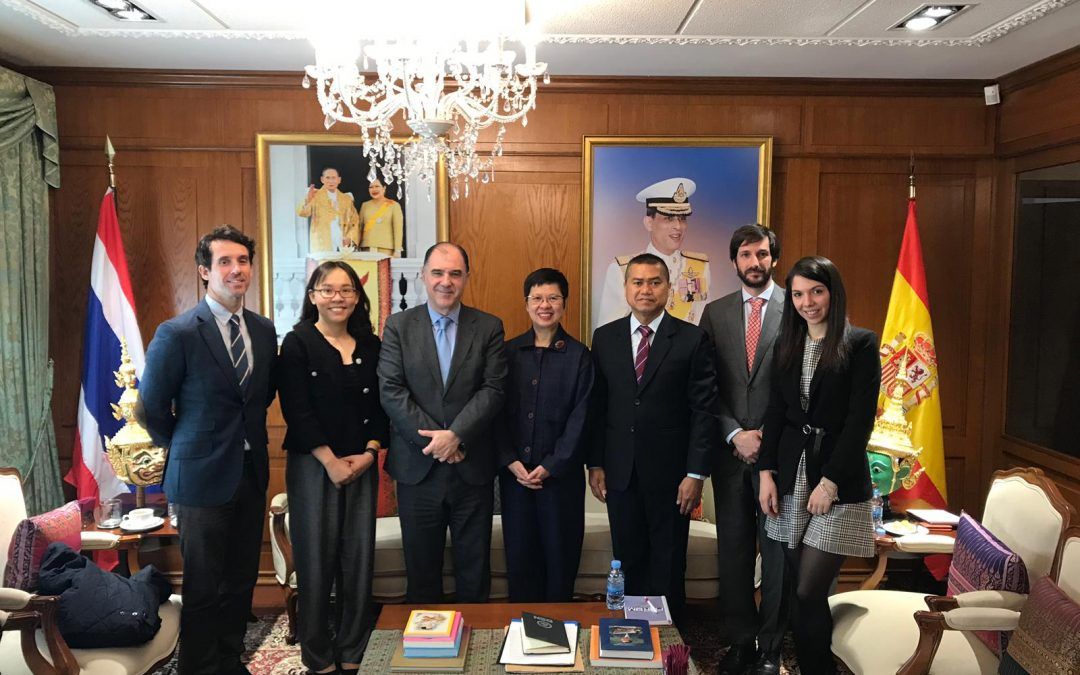 Last week, a Delegation from the Board of Directors of ASEMPEA held meetings with the Thai Business Manager and the Ambassador of Vietnam in Spain to present the Association and show its willingness to collaborate with all the ASEAN Embassies in order to help increase relations between Spain and these countries"
A meeting was held on 26 February with the Thai Business Attaché, Ms. Natenapa Kongsri, who was accompanied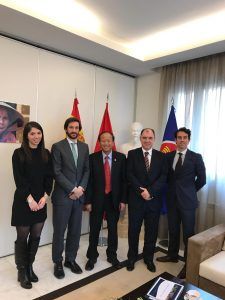 (a) by Mrs. Prapasri Chetsonkcul, Counsellor; and D.. Thamrong Tiammek, Agredado of Defense and Naval.
In the course of the meeting, it was agreed to hold meetings between the partners of ASEMPEA and Thai companies to promote business between the two countries, as well as the joint promotion of events carried out by both institutions.
And on 28 February, another meeting was held, this time with the Ambassador of Vietnam, in which the Trade Adviser, Mr. Nguyen Duc Thuong, was also present.
After a wide exchange of impressions, it was agreed to strengthen contacts between ASEMPEA partners and the Embassy, analyze business opportunities between the two countries and organize a calendar of visits and direct and reverse missions