News
Newsletter of ASEMPEA (Spain-ASEAN Business Association). The activities and news about economic and business interest related to Spain and the ASEAN countries will be published in this section.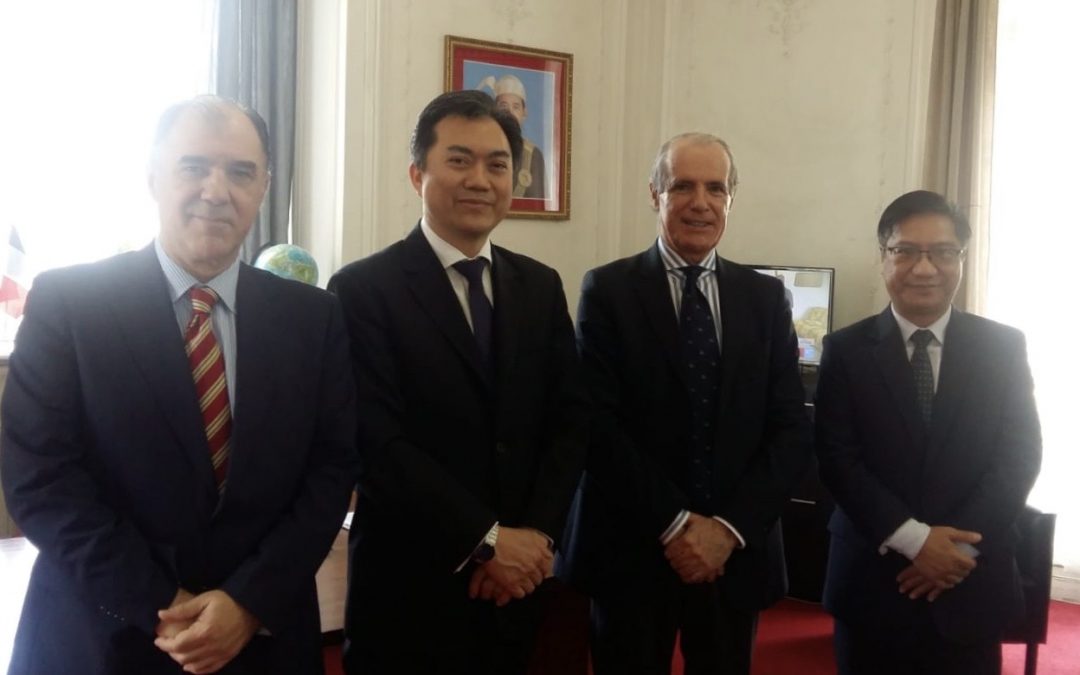 Our Association's Chairman, Mr. Tomás González and our Secretary General, Mr. Antonio Viñal, were received yesterday morning by the Myanmar Ambassador in Paris, Mr. Kyaw Zeya, and by the Minister Counselor, Mr. Mang Hau Thang.
read more
If you want to be up to date with the activities and news of the Spain-ASEAN Business Association (ASEMPEA), subscribe to our Newsletter by completing the following form.